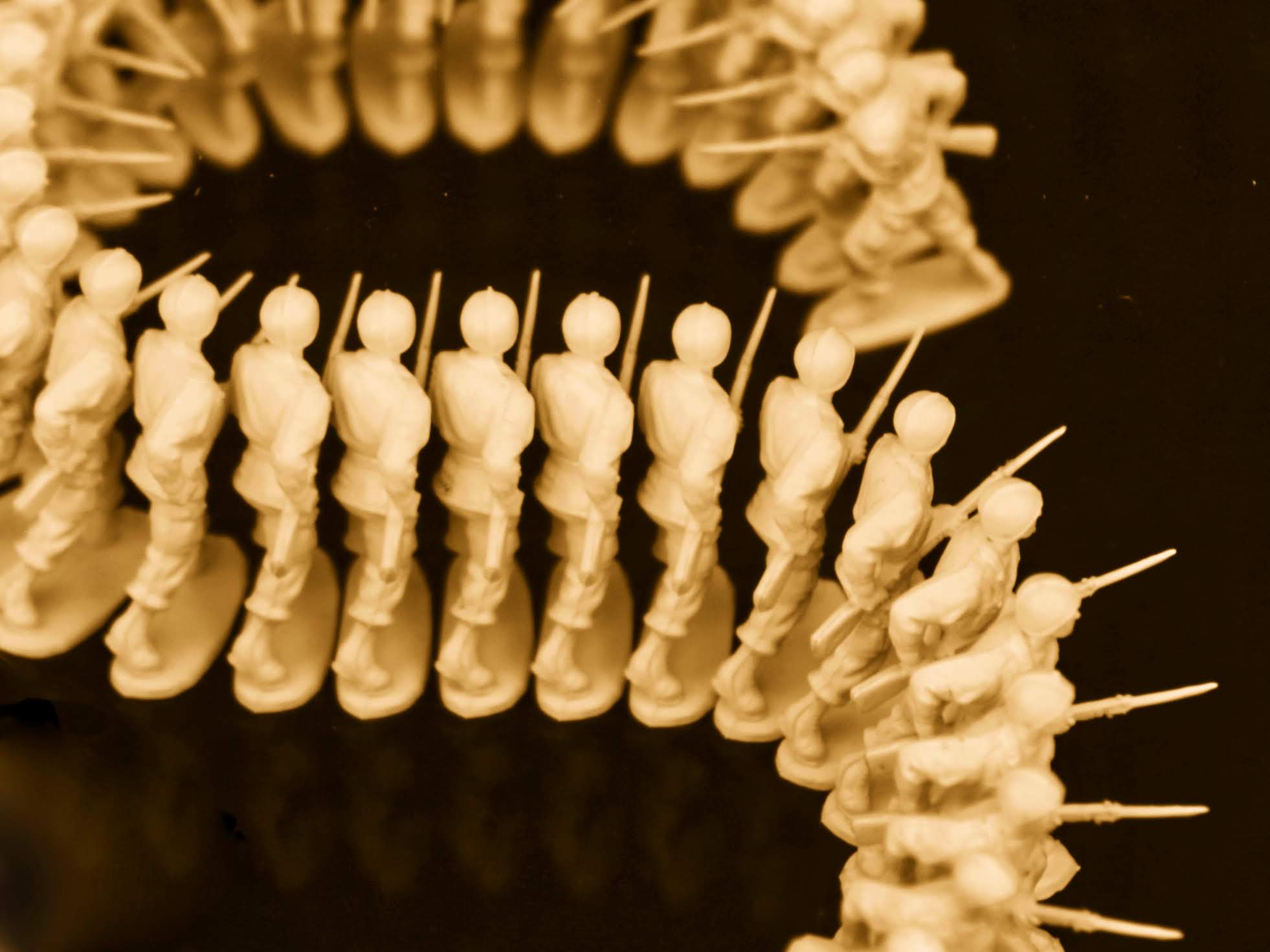 CRIMINAL DEFENCE
Criminal defence, the SLA's core activity, has become extremely wide-ranging due to the increasing number of criminal liability exposure in society. Thus, companies, executives or individuals can now face criminal liability regardless of their line of business.
The firm has leading, recognised expertise in this field.
SLA assists its clients at all stages of proceedings and before all courts.
BUSINESS CRIMINAL LAW
The end of the 1970s saw the beginning of numerous politico-financial cases, some of which involved Soulez Larivière Avocats (the ARC charity mismanagement case, the Garantie Foncière politico-financial case, the financing of political parties, Carrefour du Développement politico-financial case, etc.), contributed to the emergence of today's business criminal law. SLA is a pioneering player recognised for the quality of its work in this area.
The firm advises and assists its clients, whether legal entities or individuals, managers or shareholders, faced with criminal proceedings related to the life and management of companies and their operations or investments. These may involve offences such as the misuse of corporate assets, breach of trust, fraud, industrial espionage or deception but also include economic and financial offences such as corruption or insider dealing. Lastly, SLA is regularly called upon in criminal cases in the public sphere (including favouritism, influence peddling and illegal taking of interests) as well as in criminal tax law.
TRANSNATIONAL CRIMINAL LAW
Innovative and modern, Soulez Larivière Avocats was one of the first criminal law firms to be able to assist its clients faced with transnational criminal proceedings (for example, it represented the French State and two of its secret agents in the Rainbow Warrior case).
It is therefore natural that as early as the '00s, Soulez Larivière Avocats was one of the first firms to work with American colleagues to advise and defend a French company in its negotiations with the US Department of Justice (DoJ) and obtained the signing of a Deferred Prosecution Agreement (DPA) in 2013.
The firm assists its clients facing proceedings in several different countries and, with the assistance of foreign colleagues, develops joint defence strategies, particularly when the facts are likely to be covered by the provisions of American (Foreign Corrupt Practices Act) or British (UK Bribery Act) anti-corruption legislation.
Because of its experience in transnational litigation, SLA is frequently consulted by clients facing requests for information from foreign authorities on the application of the French Blocking Statute and the protection of personal or confidential data (including banking secrecy, business secrecy and professional secrecy).
Lastly, SLA's lawyers are well versed in the application of European and international mutual assistance and judicial cooperation procedures and assist many clients in cases involving extradition and European Arrest Warrants, which require a comprehensive understanding of European law and ECJ and ECHR case law.
ACCIDENT CRIMINAL LAW
Since the early '80s, Soulez Larivière Avocats has been a leading player in the field of crises and mass accidents, including industrial, air and maritime disasters.
The firm has acquired this expertise through many cases including ones that have received extensive media coverage. These include most of the air crashes that have occurred in France during the last 30 years as well as the collapse of the Furiani stand, the Erika sinking, the collapse of part of Terminal 2E at Roissy Charles-de-Gaulle airport or the explosion at the AZF factory.
In addition to these iconic cases, SLA regularly represents individual and corporate clients involved in all types of accidents giving rise to criminal proceedings for injuries and manslaughter or for causing danger to life.
The unintentional nature of these cases of negligence, a highly specialised area of French criminal law, requires a comprehensive understanding of the client's — sometimes very technical — business in which the accident occurred. This ability of SLA's lawyers then enables them to best defend their understanding of the risk assessed beforehand and the steps taken to prevent it.
Because of its experience, the firm is also frequently consulted on legal risk prevention matters.
LABOUR AND CORPORATE CRIMINAL LAW
Soulez Larivière Avocats handles many cases related to regulations on health and safety in the workplace, occupational risks and, more generally, to the various offences provided for in the Labour Code, which have resulted in increasingly frequent prosecutions in recent years (for harassment, obstruction, moonlighting, unlawful loan of labour and illegal subcontracting, etc.).
It regularly acts in cases involving industrial accidents and occupational illnesses or exposure to a hazardous product or activity. The firm is particularly well known in the field of unintentional offences, a field combining technical, legal, human and business aspects.
The firm acts in these cases in relation either to the criminal prosecution or the civil remedies, before the criminal courts or specialised courts (including the social security court, TASS).
PUBLIC HEALTH CRIMINAL LAW
Soulez Larivière Avocats deals with health issues in a wide variety of economic and social cases ranging from medical criminal liability to major health crises.
For example, the firm defended one of the directors of the National Blood Transfusion Centre (NBCT) in the second Contaminated Blood case and obtained a general dismissal. Similarly, SLA has acted as counsel in cases involving hepatitis B, legionellosis, nosocomial diseases, asbestos and other materials.
The firm has in-depth expertise in the field of illegal advertising for tobacco and alcohol products, in cases of litigation and legislative compliance.
It also assists its clients in cases involving defective products, aggravated fraud (including the PIP case) and deception.
PRIVACY AND DATA PROTECTION
Soulez Larivière Avocats acts in litigation related to the violation of correspondence, data theft, computer offences (including fraudulent access in automated data systems, violation of correspondence and the protection of personal data under the GDPR). More generally, it also acts in cases involving the unauthorised distribution of content that is defamatory or which harms the person's reputation and privacy in the public domain and social media.
The firm also advises its clients on all procedures related to the deletion, omission or correction of their data in legal (B1, B2 or TAJ records) or public files.
GENERAL CRIMINAL LAW
Soulez Larivière Avocats is particularly well known in the business criminal law and major accident law field, with lawyers who all have in-depth experience of common-law criminal cases, an irreplaceable training-ground for all areas of criminal law.
The firm's lawyers act in correctional matters but also in extremely serious criminal cases, for either the defence or the victims, at all stages of the proceedings and are highly practised in all aspects of them.
SLA also has several of its lawyers registered on the Paris Bar Association's list of public defence lawyers.